Posted by

Fred Steiner

on

July 10, 2018 - 12:49pm
REGISTRATION FORM ATTACHED AT BOTTOM OF STORY -
First United Methodist is the host church of this year's Community Vacation Bible School held Sunday through Thursday, July 22-26.  VBS time is from 6 to 8 p.m. and it is open to youth from age 4 through fifth grade.
The VBS theme "Game On!" focuses on gearing up for life's big game from 2 Peter 1:3. First United Methodist is located at 116 Church St., across from the Bluffton elementary.
Youth are encouraged to register in advance by emailing lori@mclewis.net or call at 419-234-3663, or call a VBS representative from participating congregations. Youth who pre-register by Friday, July 13, will received a special treat.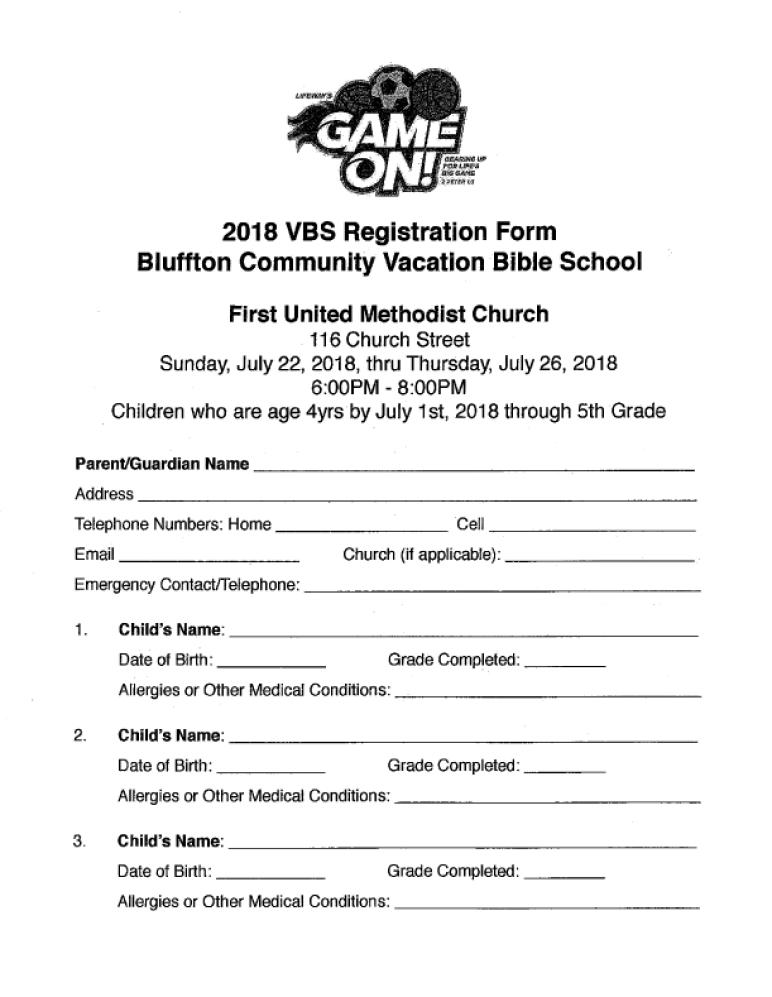 »