Posted by

Paula Scott

on

June 5, 2023 - 6:00am
A Columbus Grove business that also serves as a wedding venue is expanding their offerings to include a special farm-to-table dinner series. Black Bird Farm, located at  20875 Road 14, is extending an invitation for five monthly dinners with select guest chefs. So you could actually call it a farm-to-farm opportunity.
The setting is a 113-year-old barn that has served as a venue for six years and is owned and operated by mother-daughter team Deb Rhodes of Columbus Grove and Nicki Bybee of Bluffton.
The meals will feature local produce, wineries and breweries, and musicians. Manager Kathy Soper calls it something new: a new place and new experience. The setting in a historical barn is  "Intimate and informal."
On June 22, Cork and Knife Provisions will serve a "Strawberry Patch" dinner with bread and desserts from The Baking Company of Findlay and wine and beer pairings from Rose Acres and 1820 BrewWerks.
CONTINUES
The farm-to-table events will start at 6:00 p.m. with cocktails and nibble boards, continuing to a total of five courses. Service will be at farmhouse tables of eight with a limited number of tickets available per dinner. Events are rain or shine and will feature produce that is currently being harvested in the area.
The farm-to-table dinner schedule is:
Thursday, June 22 - Strawberry Patch
Thursday, July 27 - Summer Picnic
Thursday, August 24 - Garden Party
Thursday, September 28 - Apple Orchard
Thursday, October 26 - Bountiful Harvest
Tickets can be purchased at www.blackbirdfarmohio.com/events/ The deadline for purchasing tickets is the Sunday before each event. And, before June 18,  there is an option to purchase all five meals. Tickets are non-refundable but are transferable.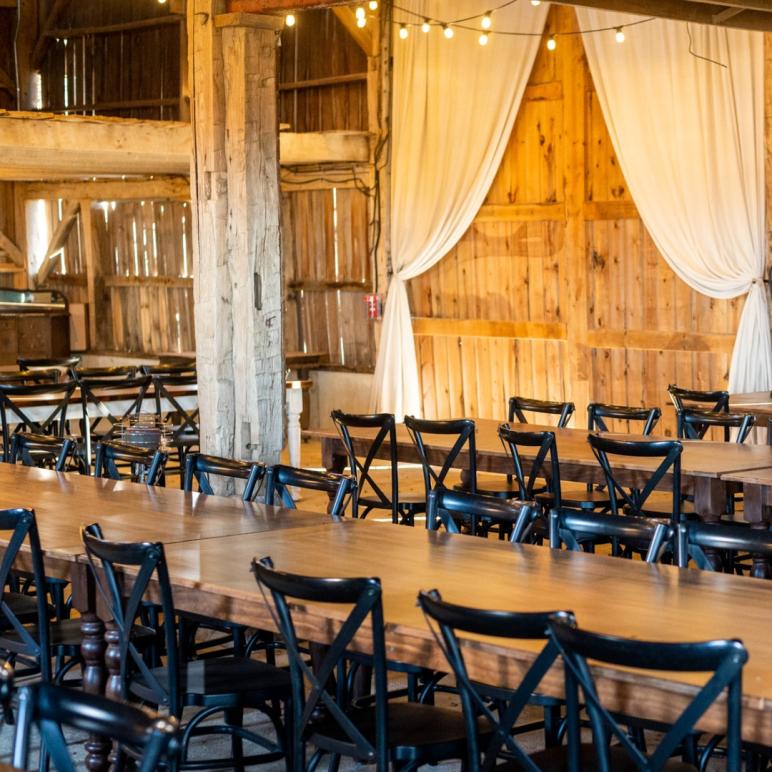 »