If you haven't guessed, there's a spring book sale underway in the elementary school. Here's a student studying the book options.
Stories Recently Posted
May's "Our Version of Adult Learning," OVAL, at Bluffton Senior Citizens Center, 132 N. Main St., includes a variety of speakers and programs, according to Tonya Meyer, director.

SENIOR CENTER MAY NEWSLETTER ATTACHED -

This year the foundation awarded a top Bluffton High School tutor with a $400 gift. That student is Ceandra Thurmond, a BHS senior. Here's the S.O.S. story:

S.O.S. may be a worldwide common distress signal.

Phyllis Peggy Downey, 94, died April 23, 2017, at Mennonite Memorial Home in Bluffton. She was born on April 24, 1922, in Wapakoneta, Ohio, the eldest daughter of Bernard and Alvina (Zwiebel) Winget. In 1945, she married Royal Downey, who died in 1979.

Bluffton's Tree Commission invites the community to an Arbor Day celebration at 10 a.m., Saturday, April 29, at the village arboretum on Lake Street.

The event includes appreciation to the Bluffton Girl Scouts for their work in tree labeling and map project.

Pit stop.  Dan Crawfis, Ottawa, of 5 Star Ag, fillers 'er up at a filling station in Ada. He's spraying wheat fields this time of year and getting the weeds out of corn fields prior to planting.

Darrell Groman provides an interesting footnote to Bluffton High's tennis win over the weekend in Lima. Here goes:

Bluffton High's boys' tennis team continues on a record-setting pace this season. On April 22 it captured the Lima Senior High boys' tennis tournament trophy with some impressive scoring.

Team scores:
Bluffton 10
Lima Central Catholic 4
Lima Senior 1

Lena May Badertscher, 85, died April 26, 2017 at 7:15 a.m. at Bluffton Hospital.  Lena was born Jan. 15, 1932, in Medina, Ohio, to the late George and Mary (Kendall) Preto. On June 27, 1959, she married Robert Badertscher and he survives.

Using videos and lyrics from popular hip-hop artists such as the Fugees, Chance the Rapper, Bobby Shmurda and J.Cole intertwined with scripture and stories from the Bible, Dr.
History lesson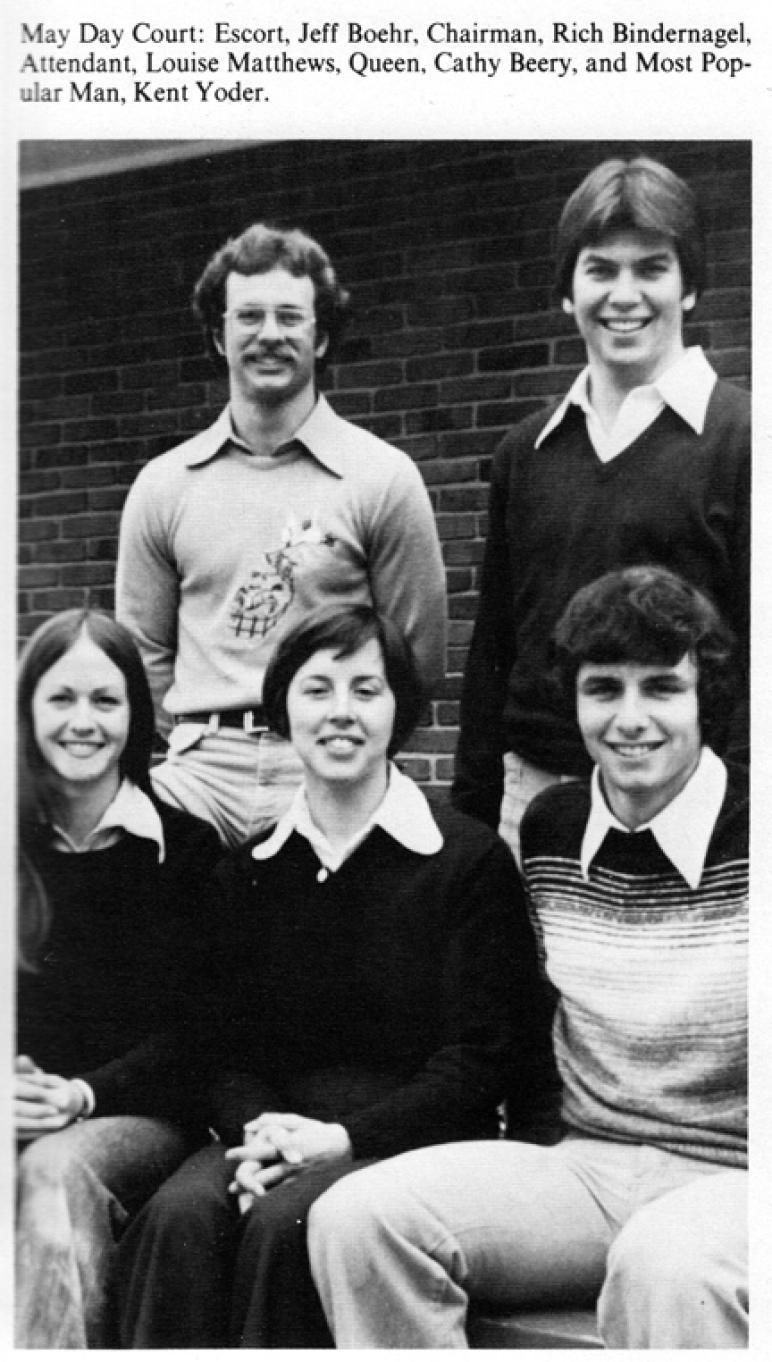 Here's the Bluffton College May Day court from 39 May Days ago.
Back row from left, Jeff Boehr, escort, and Rich...
read more