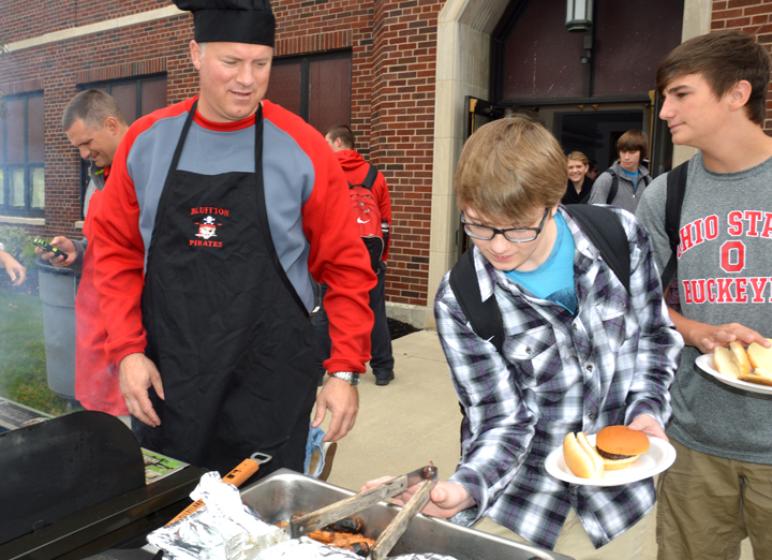 Bluffton High School principal, Chef Mike Minnig, along with several other high school staff members, served a free lunch to 85 BHS juniors earlier this week. When the current juniors were sophomore, Minnig challenged them to a free cookout if they had the best Ohio Graduation Test scores among all Allen County schools. Minning lost the bet - he's happy, however - and the free cookout took place.
History lesson
CLICK ON IMAGE TO ENLARGE
Before we allow Bluffton High School's homecoming to fade, here's the...
read more