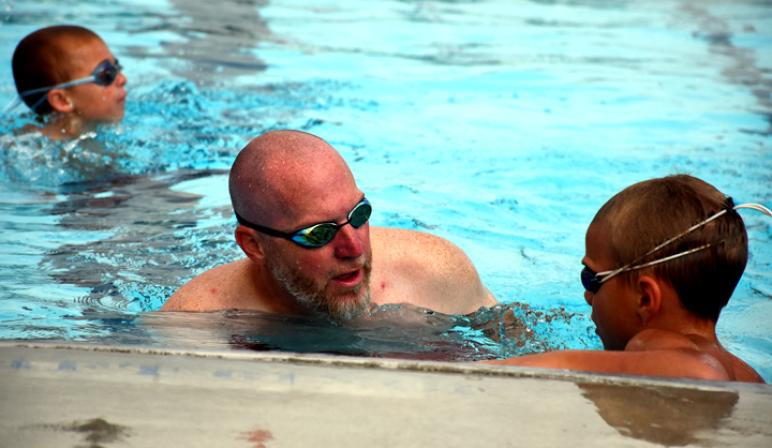 Bob Verb, coach of the Bluffton Sardines swim team, offers suggestions to a young swimmer during practice. The swim meet season in now in its third week.
Stories Recently Posted
Wie gehts! or Vie gehts, or "how goes it?"

The Swiss Community Historical Society's annual Swiss Day is Sunday, June 25, according to Gary Wetherill, president of the society.

 Daryl Bridenbach, Pandora farmer, is a national finalist in a John Deere contest that may result in benefiting Putnam County Habitat for Humanity.

Willis J. Sommer, 71, died June 23, 2017, at Bridge Hospice Care Center in Findlay.  Arrangements are incomplete at Chiles-Laman Funeral & Cremation Services in Bluffton.

Here's Allen County's ODOT repair schedule:

Mr. Blueberry - Marlin Gerber - is now taking orders for blueberries. Here's the details:

Email your order to Marling7133@sbcglobal.net  with "BLUFFTON BLUEBERRIES" in the subject line.

Due to the Bentley Road I-75 overpass bridge being closed at Exit 140, the Bluffton Dari Freeze will now offer free delivery between the hours of noon and 7 p.m., according to Bill Marchal.

Bluffton Dari Freeze
595 S. Main St., Bluffton
419-369-4050

Bluffton council's utility committee will meet at 5:30 p.m., Tuesday, June 27, in the town hall, according to Judy Augsburger, mayor.

Bluffton schools strings teacher Rachael Lewis's enthusiasm for music – well, it's nearly impossible to describe.

VIEW THE PHOTOS BELOW -

Dr. James Alan Gideon, M.D, Bluffton rheumatology and internal medicine physician, whose office is at 132 Garau St., has been suspended from medical practice and surgery after he admitted to sexual misconduct with patients.
History lesson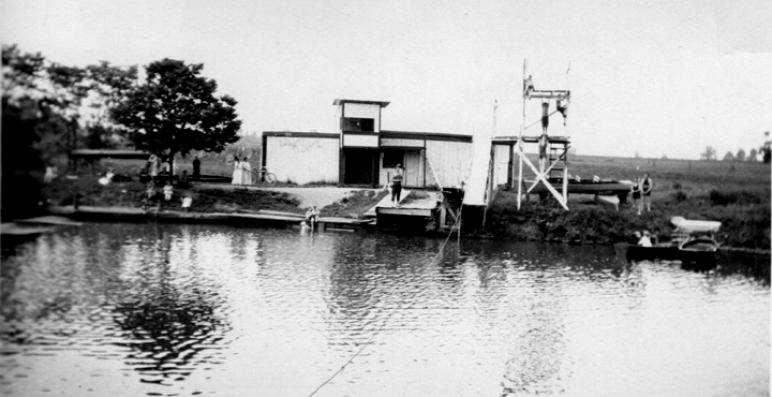 Let's swim in the Buckeye. Here's a photo of the earliest Bluffton Buckeye swimming area taken some time between 1910 and...
read more