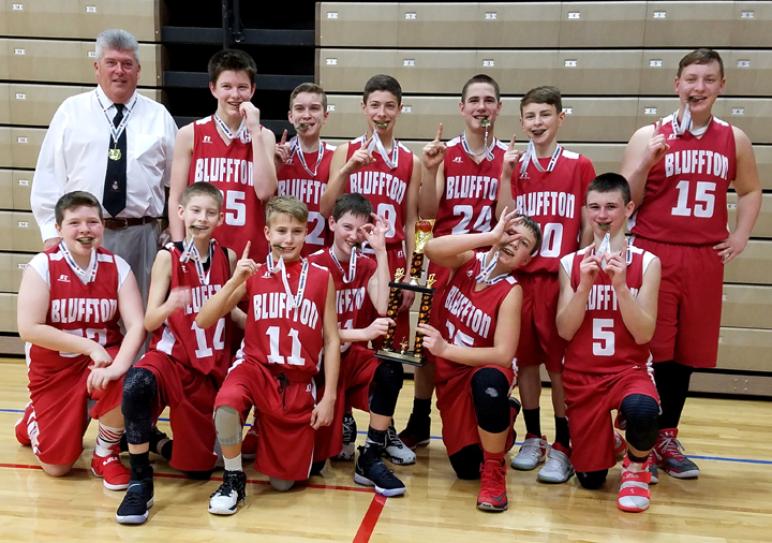 Bluffton 7th grade boys' basketball team brought home the NWC trophy on Saturday. Here's the team, front from left, Ayden Cupples, Trenton Donley, Cole Koenig, Kyler Kinn, Nick Prater, Nathan Schaadt. Back, Dan Garlock, coach, Lucas Prichard, Trey Boblitt, Kenneth Lovett,  Landyn Fleharty,  Jude Spallinger, Trent Howard. Watch for more details on the Icon.
History lesson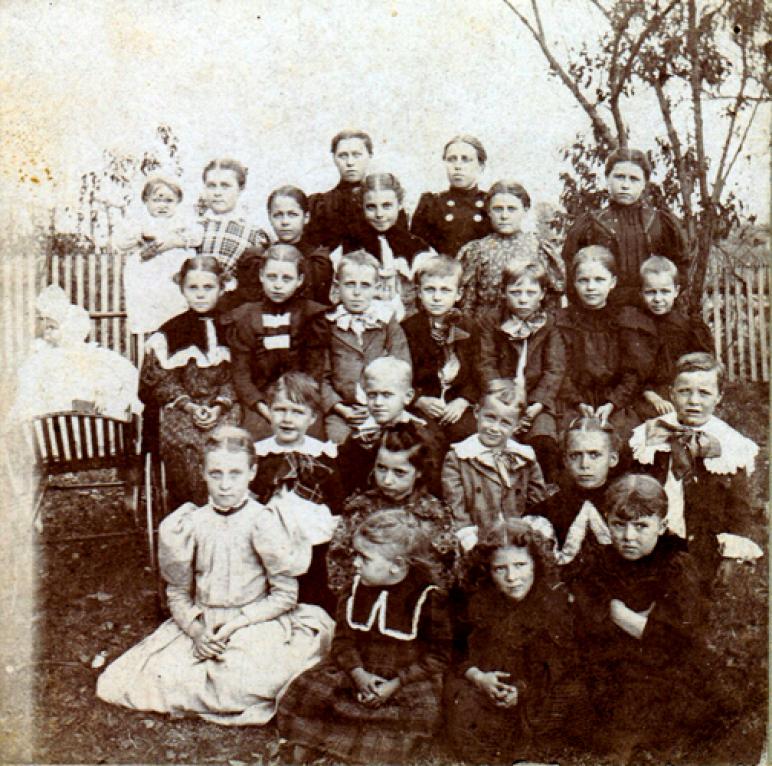 If your last name is Geiger or if you are related to the Geiger's chances are pretty good that you have an ancestor is...
read more
Stories Recently Posted
Discover the joys of spring birding this in northwest Ohio as the Hancock Park District offers the first 2017 Bird Monitoring outing on Friday, March 3, at 1 p.m. at Litzenberg Memorial Woods.

Three former Bluffton council members submitted petitions to seek council seats on the Nov. 7 Bluffton general election.

The Daughter of Hope Dance Troupe will perform during the Monday, March 13, Bluffton Senior Citizens Association monthly dinner meeting.

The meeting is a noon at the center, 132 N. Main St., Bluffton. The troupe is made up of home school youth.

PrimeTimers will meet at noon, Tuesday, March 7.

PrimeTimers is a non-denominational, community fellowship gathering for adults 55 and over hosted at St. John Mennonite Church, 15988 Road 4, Pandora.

John "Jack" Newton Shoupe, 83, died Feb. 21, 2017, at Mennonite Memorial Home in Bluffton. John was born July 13, 1933, in Findlay to Roscoe and Helen (Kelchner) Shoupe, who preceded him in death. On March 4, 1962, he married Louise (Herr) Shoupe who survives.

Three members of the Bluffton High School girls' basketball team received all-NWC honors in voting by coaches. In addition, Bluffton was conference runner-up at 7-1.