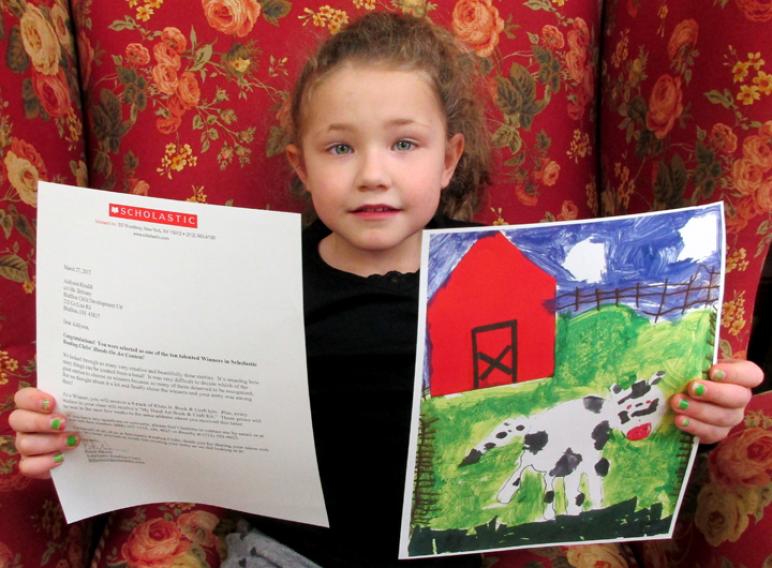 The Bluffton Child Development Center pre-Kindergarten class recently participated in the Klutz Jr. Hands-on Art contest sponsored by Scholastics books. Addyson, a BCDC student, is one of 10 winners in the contest. She will receive a four-package set of Klutz Jr. Book and Crafts. And, everyone in her class will receive a My Hand Art book and craft kit.  "We are so proud of her along with all the children who participated," said Francine Donathan, center director.
History lesson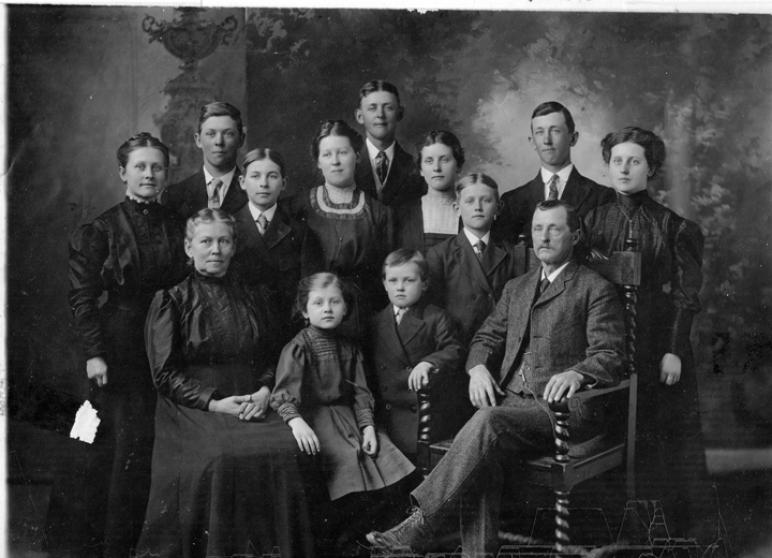 Here's a photo of the David D. and Elizabeth (Neuenschwander) Suter family of Pandora, circa 1910.
Top row from...
read more
Stories Recently Posted
Music education major Kimberly M. Meyer, of Defiance, Ohio, will present her Bluffton University senior recital at 2:30 p.m. Saturday, April 8, in Yoder Recital Hall. The recital is free and open to the public; a reception will follow in the lobby.

What color are your crocuses? Many of these spring flowers woke up in early March only to be snowed upon. Very hardy, they appear to have survived the cold.

Wanted: Administrator for the Village of Bluffton.

The village, operating without an administrator since late January, is now advertising for the opening. The ad is listed on the Icon classified ad page.

Bluffton University's campus has been booming with professionals and alumni from the surrounding areas this March.

Four events in two weeks provided extensive opportunities for Bluffton students to interact and gain practical experience and advice from those already experienced.

Hilty Home, 304 Hilty Dr., Pandora hosts an Easter egg hunt on its front lawn at 10 a.m., Saturday, April 15, according to Jason Cox, administrator.

Hilty Home and Hilty Preschool and Child Care sponsor the event.

Edna M. Judy, 89, died March 28, 2017, at Lima Memorial Health System.  Arrangements are incomplete at Chiles-Laman Funeral & Cremation Services, Bluffton.

The Bluffton University art department will present the 50th Juried Student Exhibition from April 3-28 in the Grace Albrecht Gallery in Sauder Visual Arts Center.