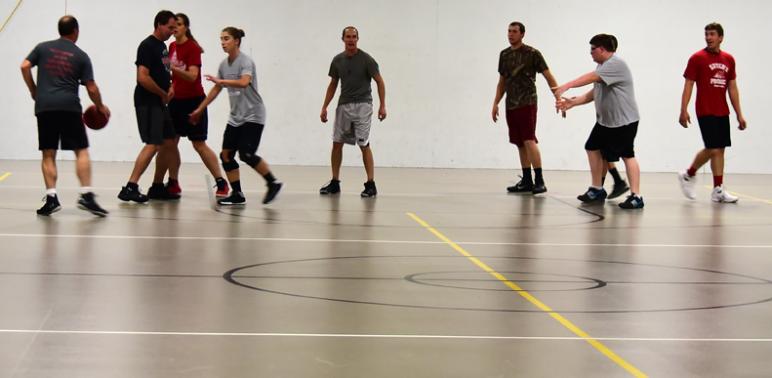 Adult coed basketball is in full swing this month at Bluffton Family Recreation. Here's a photo of a recent game.
History lesson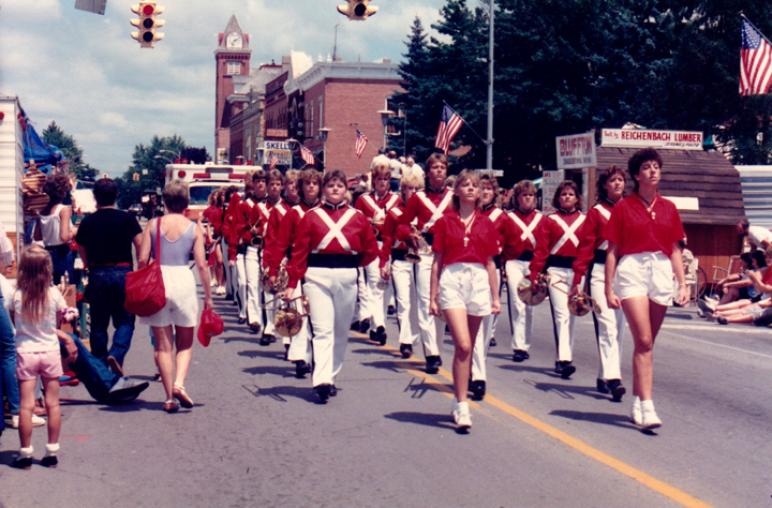 Yes, it is the Bluffton High School marching band.
And, how many uniforms ago is this?
The photo is of the...
read more
Stories Recently Posted
The 2007 Bluffton University baseball team has been selected for induction into Bluffton's Athletics Hall of Fame.

December 7, 2016
By: Colton Steiner, sports information assistant

December 7, 2016
By: Jared Sleutz, sports information assistant

Want to learn more about the latest expansion to the Bluffton Hospital?

Bluffton Public Library hosts  a representative from Blanchard Valley Health System at 6:30 p.m., Thursday, Dec. 8, to talk about The Women's Center at Bluffton Hospital.

There a bike rack on the Bluffton school grounds thanks to a Creating Healthy Communities Program grant.

Bluffton's bike rack is one of 35 installed this fall in Allen County as a result of the grant.

Joe Patton from Ohio Means Jobs, will explain services offered by Ohio's Job and Family Services, Lima office, during the Friday, Dec. 9, Bluffton Area Chamber of Commerce monthly breakfast, according to Gen Akroyd, chamber director.

The Inn at Ohio Northern University offers two wrap it-up luncheons and one mind-body-and-spirit tea this month.

Here are the details:

Wrap It-Up Luncheon
Saturday, Dec. 10, and Saturday, Dec. 17
11 a.m. to 1 p .m.

After 19 years and who-knows-how-many soccer matches, Bluffton Family Recreation has a new carpet – more precisely, a new indoor turf on its soccer field.

And, according to Joseph Beagle, BFR director, "We are getting great reviews from athletes using it."

Icon viewers are invited to an old-time Christmas tour in the rural Pandora community on Saturday, Dec. 10, according to Tom McCullough.