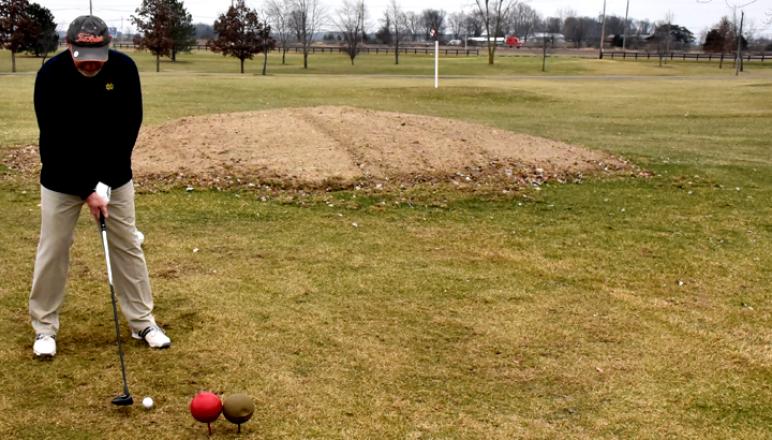 February is generally not golf season, but this year's different. With temperatures in the 60s  obviously the golf season is underway at Bluffton Golf Club. Here, Rick Schaublin focuses on his next shot. Golfing with Dave Reichenbach, the two say this is the third time golfing this week at the Bluffton course. Last Saturday vehicles packed the parking lot as golfers spent their day on the links.

Click here to view more photos.
History lesson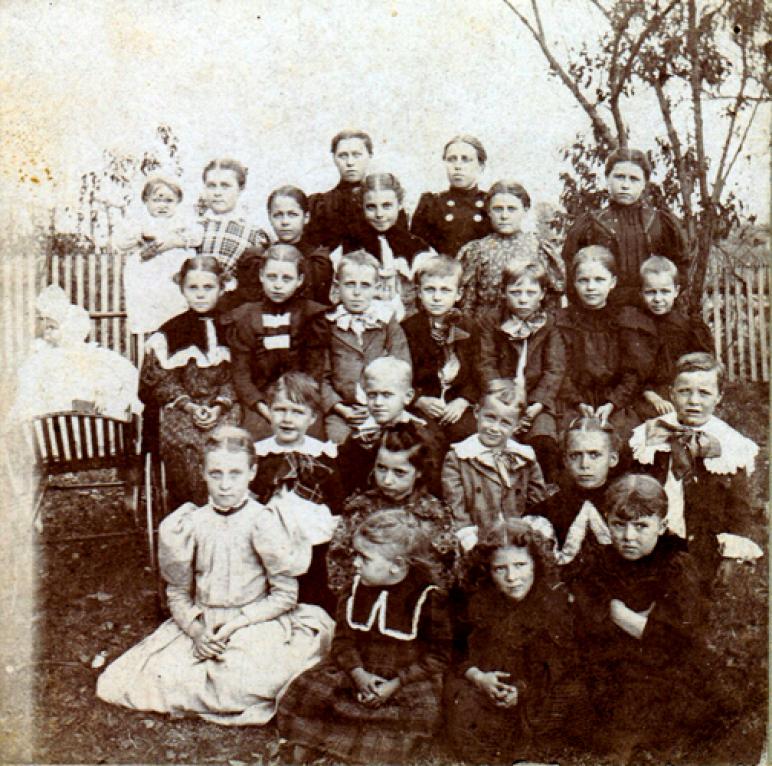 If your last name is Geiger or if you are related to the Geiger's chances are pretty good that you have an ancestor is...
read more
Stories Recently Posted
"You did not choose this road, but you traveled it as well as could ever have been imagined under the circumstances. Your profound and memorable journey—the tears and the accomplishments—during the 2007 baseball season and beyond, is being recognized and honored this evening."

Janice L. Umphress, 89, died on Thursday, Feb. 23, 2017, at 2:57 a.m. at Memorial Hospital of Union County in Marysville, Ohio.

There's a new video in town and it features local actors - who really aren't acting. They are simply being themselves.

Called "Love Your Library," the five-minute video offers an assortment of opinions from library patrons in a fun way. After all, it is "Love Your Library Month."

Bluffton Pirate boys' basketball fans have lots to look forward to as the Bluffton Junior High 7th grade team won the Northwest Conference tourney at Convoy on Saturday.

MORE PHOTOS AT BOTTOM -

The Bluffton High School Chamber Ensemble received an "Excellent" (II) rating at the OMEA State Orchestra Adjudicated Event held at Bowling Green Middle School on Feb. 17-18.

Steph's Hairy Business, 9111 Bucher Road, Rockport, has a new business phone number, according to Stephanie Davis, owner.

The new number is 419-204-2718. Davis, a certified pet groomer, specializes in small dogs, mixed breeds, bichon frise, poodles, maltse, shih tzu and terriers.

Discover the joys of spring birding this in northwest Ohio as the Hancock Park District offers the first 2017 Bird Monitoring outing on Friday, March 3, at 1 p.m. at Litzenberg Memorial Woods.

Three former Bluffton council members submitted petitions to seek council seats on the Nov. 7 Bluffton general election.