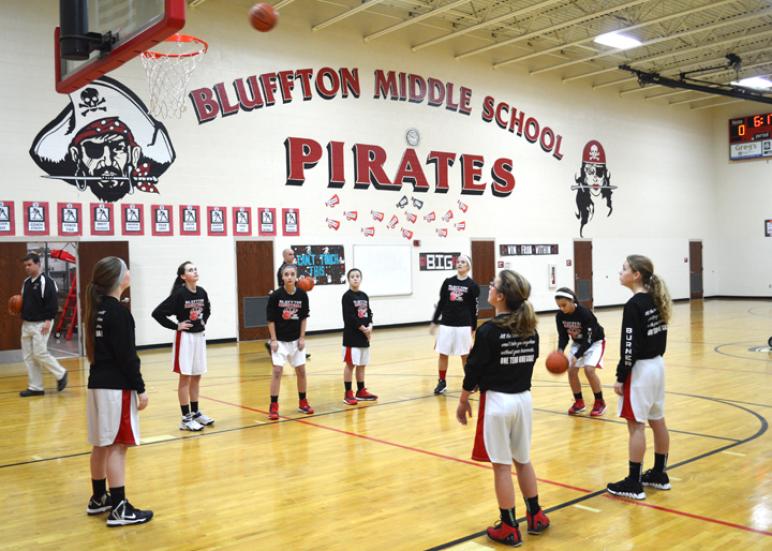 Members of the Bluffton seventh grade girls' basketball team practices foul shooting prior to a game with Ada earlier this week. Members of the team are Kayla White, Libby Schaadt, Veronica Nelson, Lorryn Wingfield, Brinkly Garmatter, Joscelin Reineke, Josie Stever and Olivia Burner. Jared Byers is the coach.
History lesson
CLICK ON IMAGE TO ENLARGE
Here's a Bluffton basketball team from 1907 - perhaps is a town team....
read more