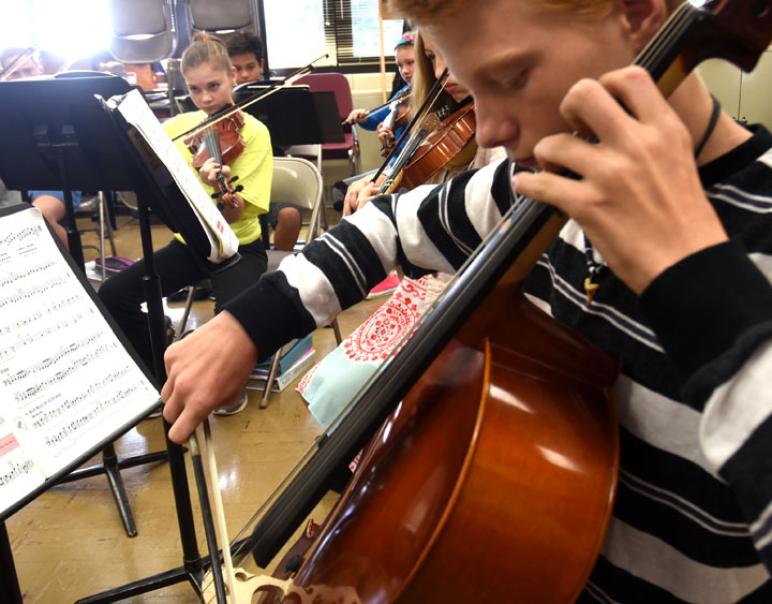 Chris Frysinger focuses on his cello during a junior high strings class at Bluffton. Rachael Lewis directs the strings.
History lesson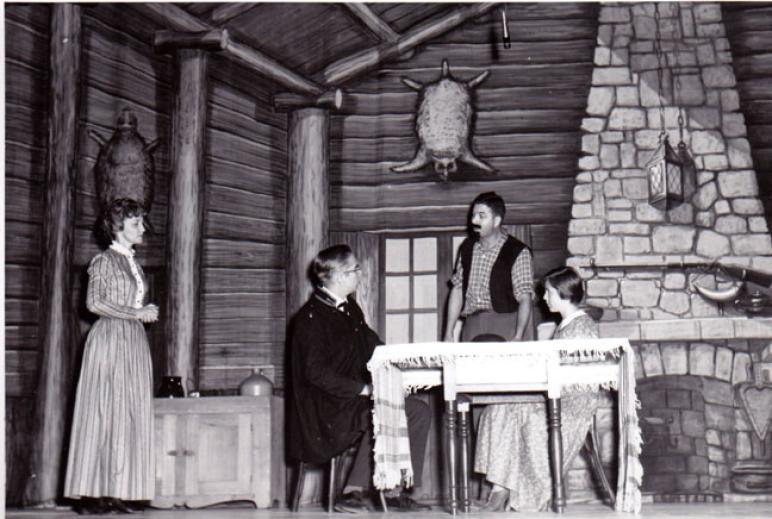 Here's a photograph from the 1961 Bluffton centennial community pageant. This scene represents the Methodist Church and...
read more
Stories Recently Posted
September 28, 2016
By: Samantha Granger, sports information assistant

The third annual Drew Rayle Memorial midget football game, honoring a Bluffton youth who died in 2014, takes place Saturday, Oct. 1, at 5 p.m. in Memorial Park, North Baltimore. The event supports the Drew Rayle Memorial Fund.

Bluffton Middle School is busy this fall. Here's some of the news items from the Bluffton school website.

Bluffton Child Development Center, 325 County Line Road, Bluffton, announces its participation in the USDA-funded Child and Adult Care Food Program, according to Francine Donathan, director.

What's for lunch in the Bluffton schools during October? The answer is here.

CLICK HERE for the October school menu.

Bluffton High School boys' soccer team remains in the third spot in the Boys' Division III northwest Ohio soccer coaches poll.

The entire poll is in the attachment.

Monday's rainfall was recorded as nearly one-half inch by Guy Verhoff, Pandora weather observer.

Open the attachment below for the daily weather summary from Sept. 1 to 26.