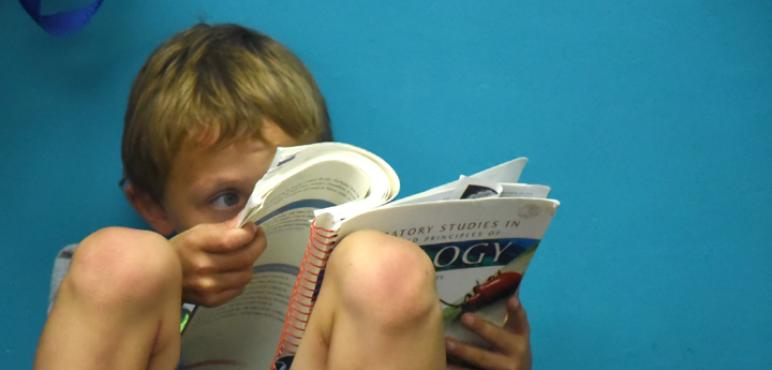 The Icon caught up with students at the Bluffton Child Development Center during an after lunch reading time. These photos show that sometimes the best positions for reading aren't always sitting at a desk.

Click here to view more photos.
Stories Recently Posted
Frederick J. Nordhaus, 74, of Ottawa died at 9:35 p.m. Wednesday, Aug. 16, 2017, at the Ohio State University Wexner Medical Center, Columbus. He was born March 1, 1943, in Ottawa to the late Arthur A. and Louise L. (Conn) Nordhaus.

• Found treasures from Bluffton
• How the ear works
• Pottery demonstration
• Trip to Roscoe Village

These are the first four programs on this fall's Bluffton Senior Citizens Center "Our Version of Adult Learning," (OVAL) schedule.

Ten students, traveling from as far away as Cambodia, came together on the campus of Bluffton University Aug. 6-11 for the fourth Collaborative MBA residency.

This sign says it all about getting back to school. Bluffton High School students are picking up schedules and having photos taken for 2017-18. Those events take place Friday and Monday. The first day of school is Monday, Aug. 28.

Who could disagree with this statement on Lu Lu's marquee?

The Inn at ONU will hold an around the world wine sampling event from 5:30 to 7:30 p.m., Wednesday, Sept. 13.

The Pandora United Methodist Church will host a free community meal on Wednesday, Aug. 30, at 5:30 p.m.  in the church fellowship hall,108 E. Washington St., Pandora.

As summer winds down, the Hancock County Sheriff's Office is ramping up its enforcement efforts as part of a national crackdown on drunk driving.

Nathan Whitaker, a six-time "New York Times" bestselling author, will be the featured speaker at 10:45 a.m. on Tuesday, Aug. 29, in the Sommer Center for Health and Fitness Education as Bluffton University welcomes the class of 2021 during its annual Opening Convocation. 
History lesson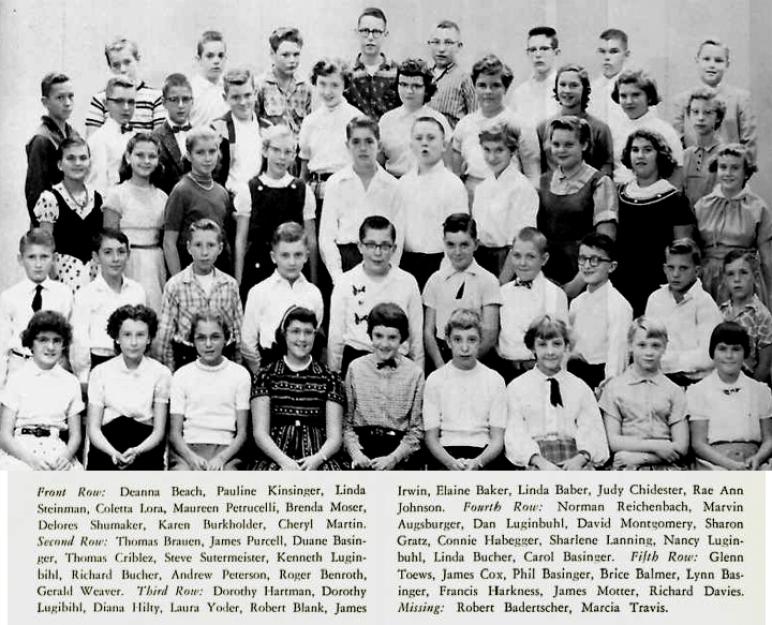 Here's the Bluffton High School class of 1963 as seventh graders during the 1957-58 school year - a mere 60 school years...
read more