Posted by

Fred Steiner

on

July 23, 2018 - 11:41am
These two photos are among the most frightening old photos ever posted on the Icon - for that matter, ever photographed near Bluffton.
Here's what we know about these photos. They show three burning oil tanks that were struck by lightning somewhere near Bluffton. Each tank contained 35,000 barrels of oil.
The photos are in post card format taken by Sidney Hauenstein.
In 1900 rural Bluffton boasted over 500 oil wells. However, we do not know where these oil tanks were located and we do not know the year of the photos, except that they must be somewhere between 1895 and 1905. All we know is that the fire was  "near" Bluffton.
"The Town at the Fork of the Rileys" lists major fires in Bluffton and these tanks are not list among those fires.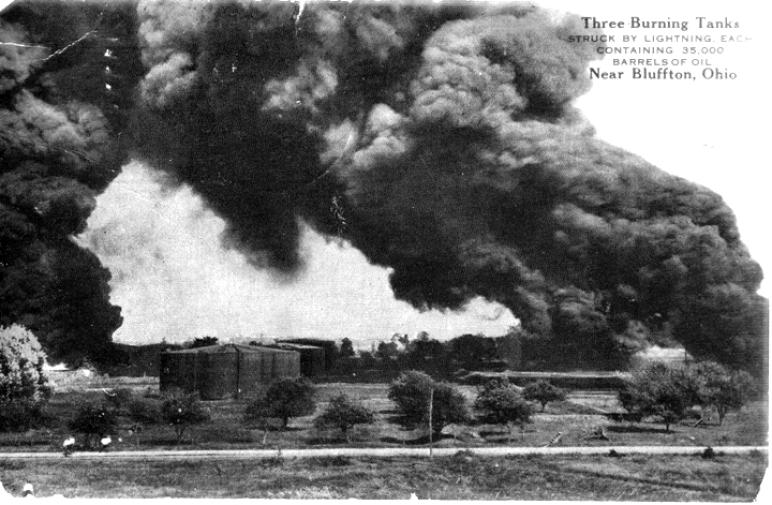 »