Posted by

Fred Steiner

on

March 8, 2019 - 9:22pm
VIEW THE PHOTOS BELOW!
By Sam Brauen www.blufftonpirates.com
(COLUMBUS) - Deandre Nassar made a valiant take down with just three seconds remaining in his state semi-final match to win 3-1 and advance to Saturday's State Final of the 182 class.
Nassar batttled Brylon Clouse of Barnesville in a stalemate match. No points were scored in the first period and each wrestler earned a point on an escape. As the clock ticked under 10 seconds, Nassar saw an opening and shot confidently. He took down Clouse as the final seconds ticked off and it was over!  
Nassar said afterwards, "I wanted to shoot and not let it go to overtime."  
Nassar is ready to go for his final high school match. He will put his 47-0 record up against Carey's Tanner May who was also a last second winner in his semi-final match. The two have not wrestled each other this season. 
The state finals are Saturday evening at the Schotttenstein Center in Columbus.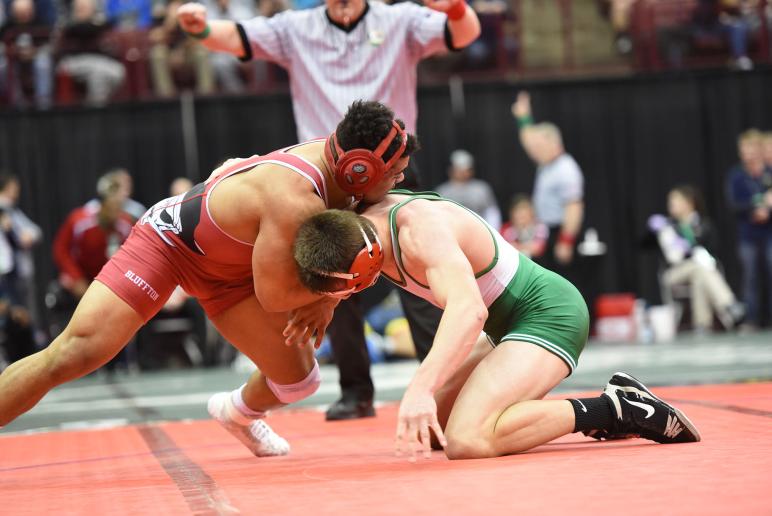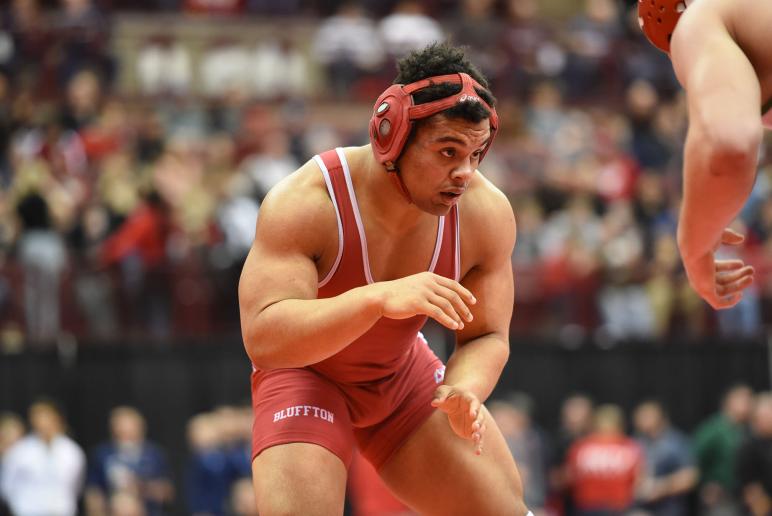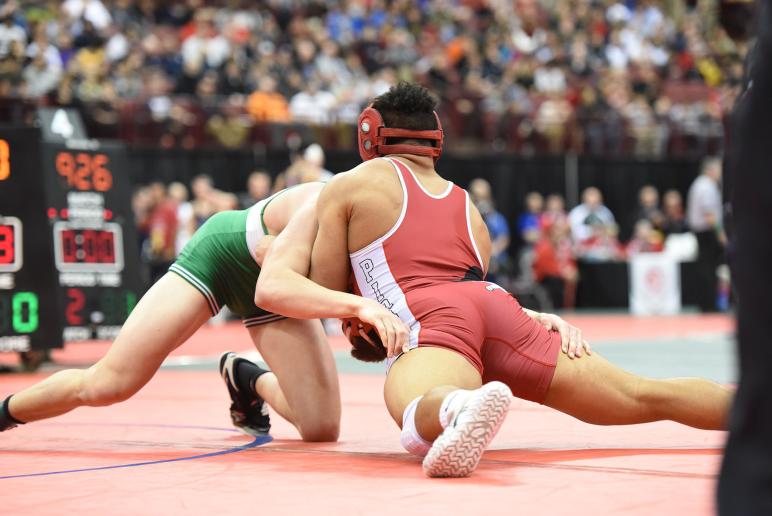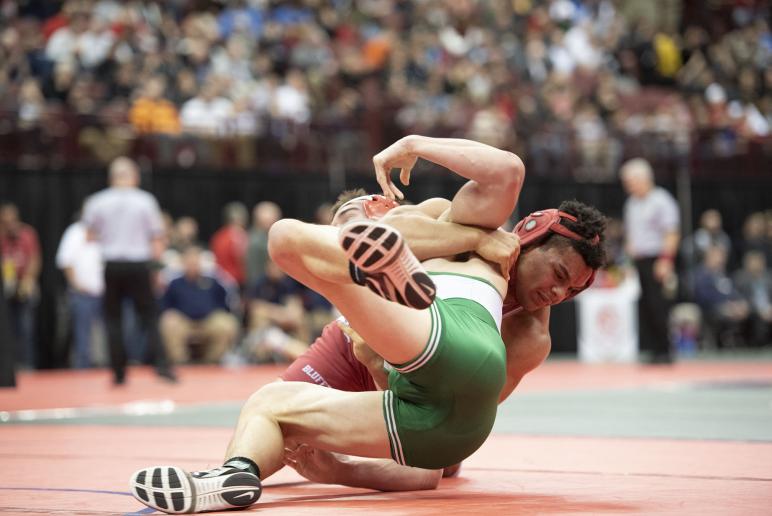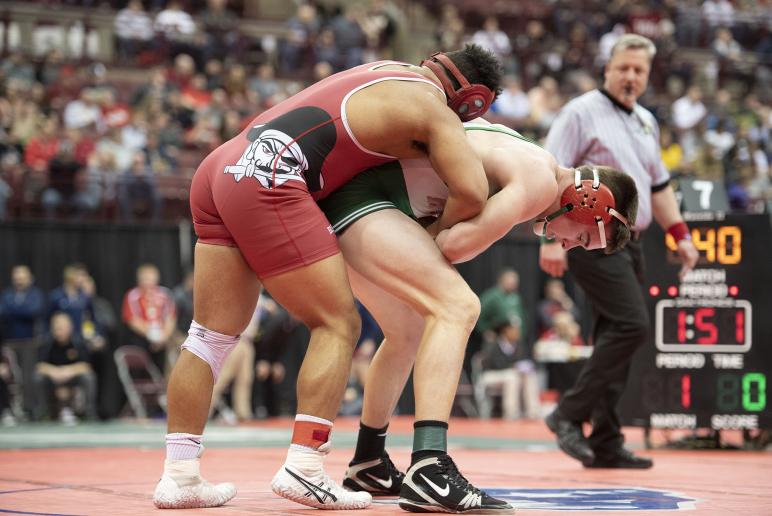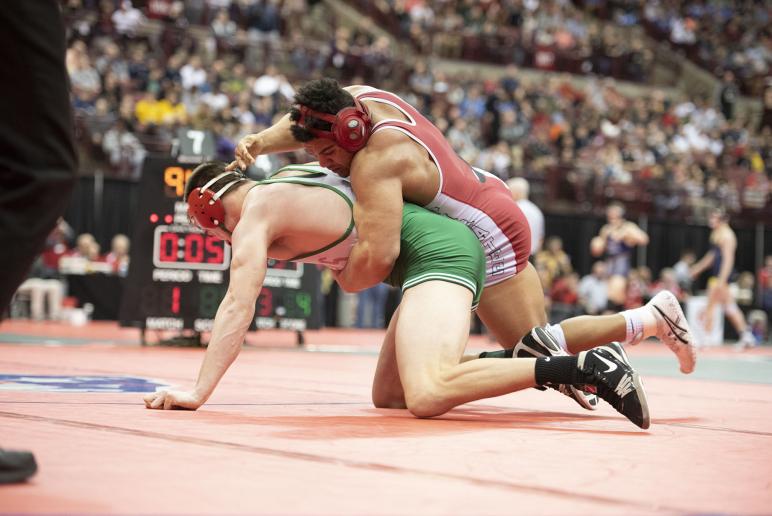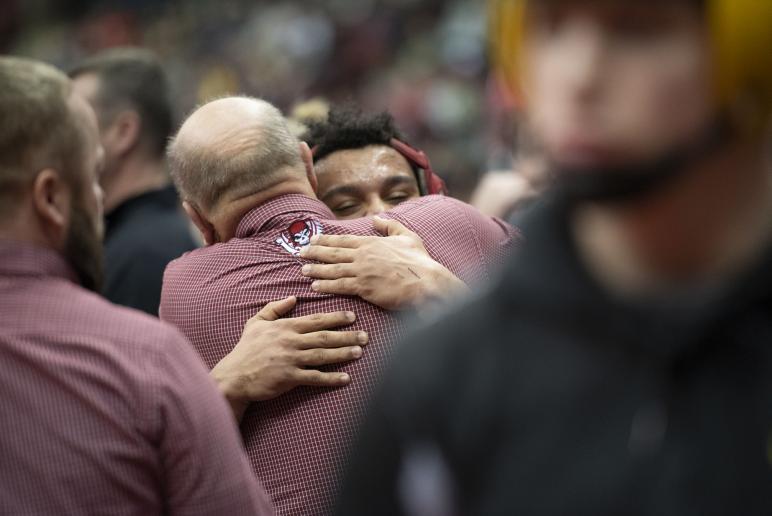 »