Posted by

Staff

on

February 2, 2023 - 6:08am
The Black Swamp Area Council's 2023 Klondike Derby for area boy scouts was just a little ahead of the snowy-slushy weather of last week. With or without snow, this annual tradition draws hundreds of BSA members. This year, 39 sled teams gathered for the competition at Camp Berry, 11716 Co Rd 40, south of Findlay--including the "Sour Patch Kids Patrol" from Bluffton's Troop 256. Other teams were from Northwest and West Central Ohio.
The daylong event challenged patrol groups of 5-8 Scouts with tests of skills, agility and endurance. Patrols competed at seven "city" stations scattered across camp. Across wet grass and mud, scouts navigated their sleds and raced against each other. To accomodate the number of sleds competing, there were multiple start times. 
Skills tested included use of a two-person saw, first aid, knot tying, tree identification, nature tracking, team building blanket catch and compass course. Each group was awarded points based on their proficiency at each station.
Bluffton's six-scout team of Aaron Ungashick, Brendan Taylor, Gabriel Foster, Elijah Lewis, Christopher Tipton and Logan Stechschulte placed 20th. Troop 256 is chartered to Bluffton American Legion Post 382.
The top scoring patrols were:
1st Place - Vikings from Troop 229 Glandorf chartered to St John's Catholic Church
2nd Place - Yelling Yellow Bananas from Troop 499 Tiffin chartered to Clinton Twp Volunteer Fire Department
3rd Place - Sharks from Troop 444 Tiffin chartered to St Joseph's Catholic Church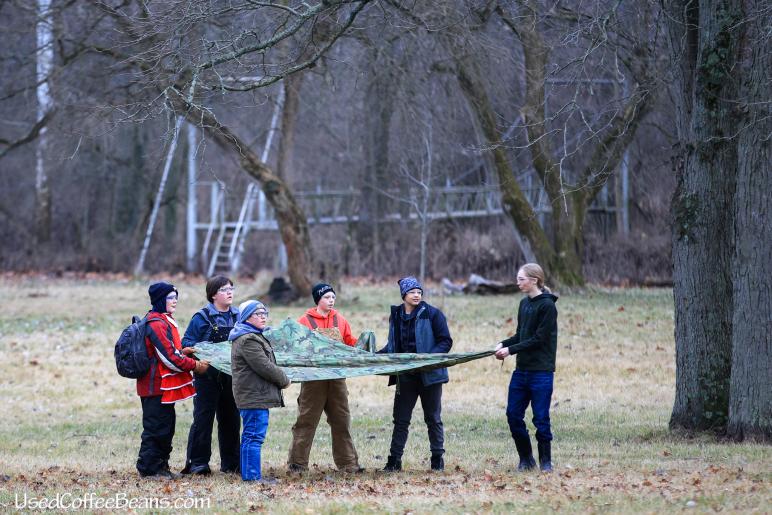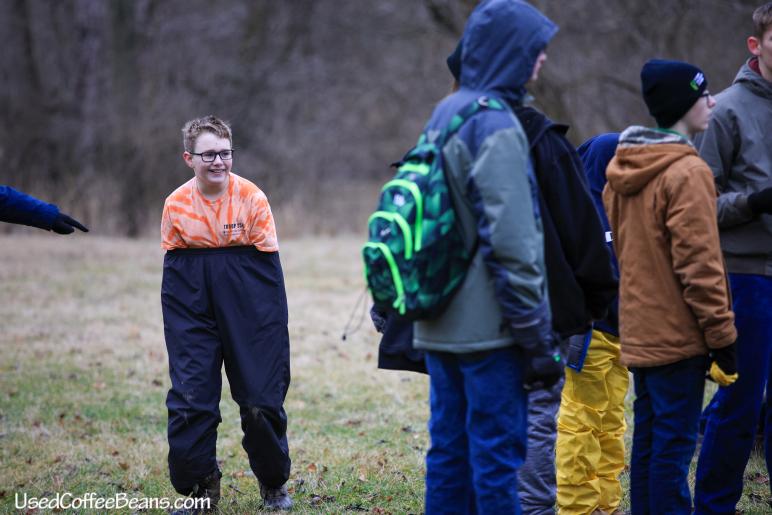 »