Posted by

Paula Scott

on

November 21, 2022 - 8:11am
Additional photos below ✦ The lighting of the Ream Folk Art display follows the 5 p.m. Blaze of Lights parade and ceremonies on November 26, 2022. Pre- and post-parade attractions are reported HERE.
By Paula Scott
Watching the 2022 installation of the Ream Folk Art Display on the lawn of Bluffton Presbyterian Church felt a little like hanging out in the kitchen, watching Thanksgiving dinner being made. The hard work and expertise that go into the masterpiece are underappreciated unless you've attempted the enormous task yourself.
Three generations of workers took part on the "brisk" morning of November 19. Temperatures didn't pass 30 degrees until much later in the day. These hearty souls arrived at 8:30 a.m. to pull the 100+ painted plywood figures out of a remarkably small trailer, to explain or learn where they belong on the lawn, and then to pound in wood stakes and attach the figures with screws.
Led by the village Cultural Affairs committee members Jeff Stratton, Jesse Blackburn, Joe Sehlhorst and Lynda Hursey Best, the crew ranged in age from retirees to pre-teens. They seemed to never stop moving, except to disappear for hot beverages.
When they were done, a thicket of folk art figures adorned the church yard. Mr. and Mrs. Ream, the creators of the display, are part of the display themselves. The white deer were the first figures created and displayed with electric lights on the Reams' farm in the 1930s. There are two Town Criers, the original Nelson Steiner and successor John George, who helped create and cement the Blaze tradition of reading the story of Jesus' birth before lighting the display.
A close inspection of figures reveals the many contributors who have helped expand the collection since it was donated to the village in the 1980s. Terry Mullenhour, the Triplett family, Dennis Morrison and Karen Dukes are among the names found by the Icon.
The towering evergreens in the church yard are adorned with thousands of lights, an epic task completed earlier using large lifts. The figures will also be lighted thanks to the expertise of Fred Rodabaugh.
The drama of the Blaze parade on the Saturday after Thanksgiving–with over 100 units and attracting thousands of watchers and candy collectors–temporarily borrows the spotlight from the homey folk art display, which will be illuminated nightly from November 26 to January 1.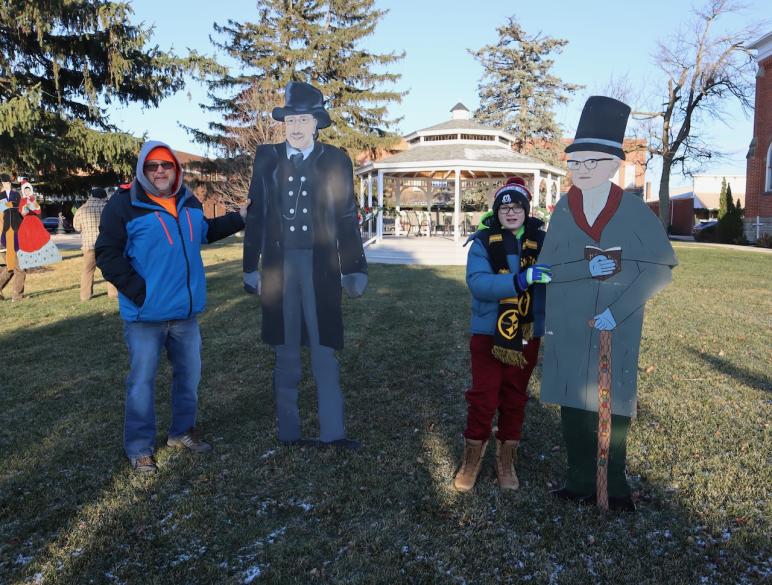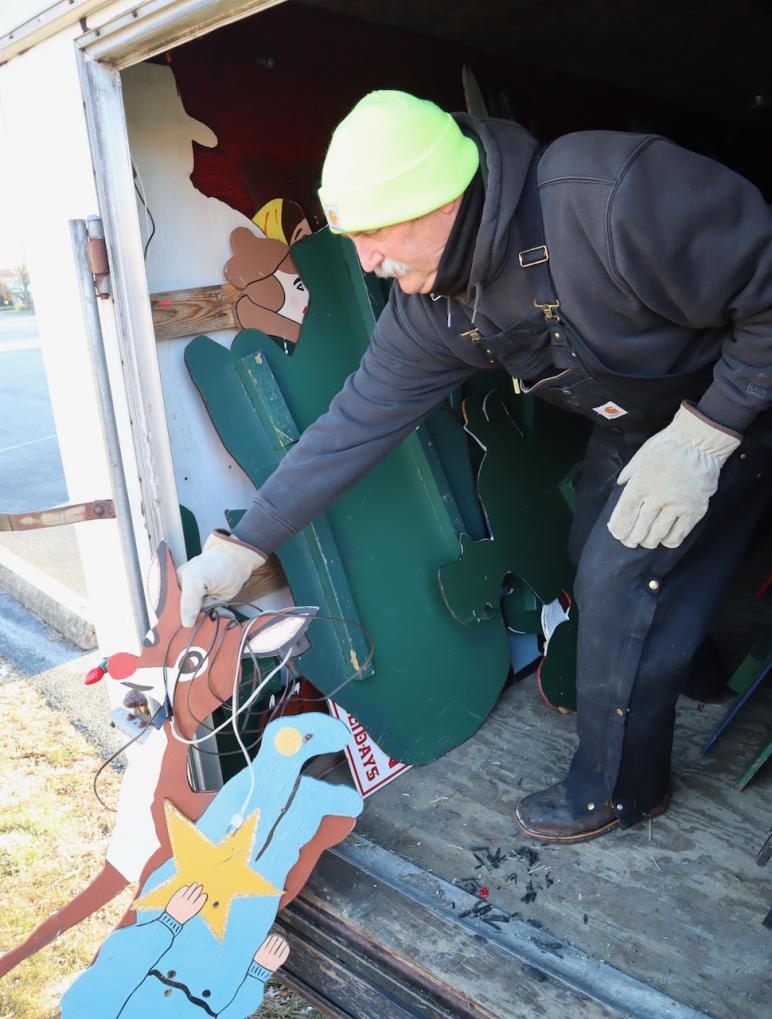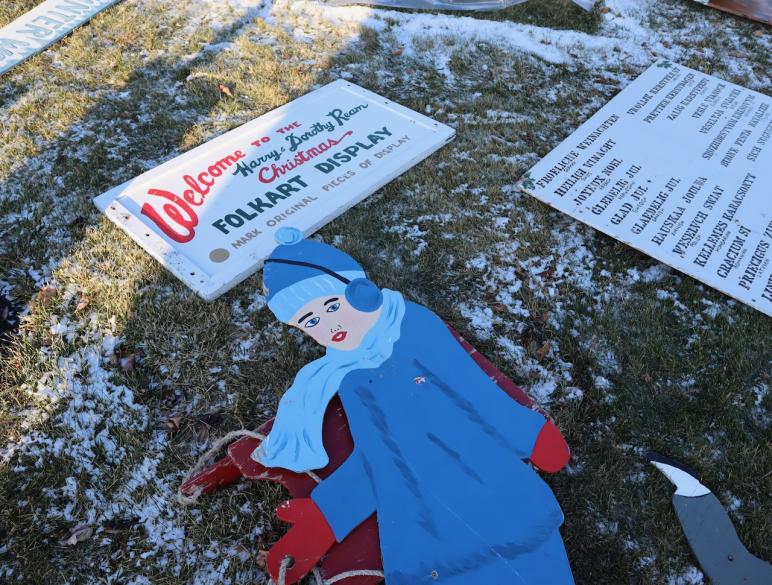 »